YOGA & MEDITATION WORKSHOPS

Salt Lake Power Yoga's workshops and special events offer an opportunity to explore and deepen your practice outside of our regular class schedule. From mindfulness and meditation to arm balances and inversions, these programs will challenge, invigorate, and inspire you. Workshops and events are a great way to meet other like-minded yogis and integrate into our dynamic commUNITY. Check below for our upcoming workshops.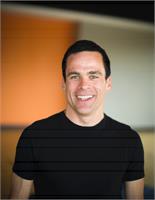 The Power of Touch

with

Kevin

White
Sat, Nov 17, 2018 at 1:00 pm - 3:00 pm
The power of touch. Have you ever wondered what? Join us for a special class where we use the power of touch to increase our connection to others and ourselves. Using a series of cooperative asanas you will learn how to use your connection to another person to support your practice. This is an Acro Yoga inspired class.
DATE |Saturday November 17th
TIME | 1:00 - 3:00p
COST | $25 / $20 for Members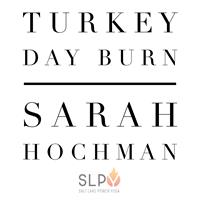 Turkey Day Burn

with

Sarah

Hochman
Thu, Nov 22, 2018 at 9:00 am - 10:30 am
Join us for our annual Turkey Day Burn!!
Justify your Thanksgiving Day appetite with a Turkey Day workout that is bound to leave you feeling guiltless and grateful. Throw the bird into the oven and come down to the studio to get your holiday burn on with Sarah.

Date: Thursday November 22
Time: 9:00 - 10:30am
Price: $20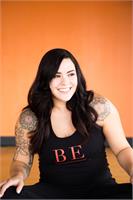 Christmas Eve Flow

with

Jillian

Simpson
Mon, Dec 24, 2018 at 1:00 pm - 2:30 pm
Wind down from the holiday hustle and bustle! Join Jillian and explore the gift of connection this Christmas Eve. In the company of breath and community we will unwrap the best present you can offer yourself: presence.
TIME | 1 - 2:30pm
DATE | December 24th
PRICE | $25 / $20 MEMBERS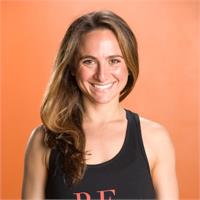 Christmas Day Mind, Body & Spirit Flow

with

Carly Brooke

Snow
Tue, Dec 25, 2018 at 12:00 pm - 1:30 pm
You for the holiday. When you give yourself all of you, you can give others the gift of you. When your cup is full, you can give fully and generously. Please join Carly Snow for a beautiful, healing, and nourished, and available for loving and being loved.
DATE | December 25
TIME | 12:00 - 1:30PM
PRICE | $25 /

FREE for MEMBERS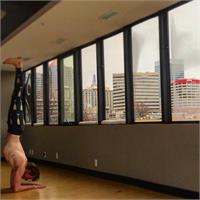 New Years Eve at SLPY with Dillicious

with

Dillion

Chase
Mon, Dec 31, 2018 at 3:00 pm - 5:30 pm
Your last chance to get to your mat at Salt Lake Power Yoga this year arrives Monday December 31st, 2018 at 3:00pm packaged perfectly as a #dilliciousyoga workshop!
A fresh canvas wasn't always an option for Pablo Picasso. As a result one famed piece would often be painted directly over-top another. Telling stories deeper than the one we only see, these paintings are some of history's most treasured works of art!

The New Year is less about beginning something's new, and more about a treasure too often overlooked. Our human ability to create something fresh and good out of something old or even confusing. The New Year is an opportunity to acknowledge brush strokes (milestones, lessons, heartaches, triumphs -both good and bad.) from the previous year not on a canvas that was, but rather as a work of art, always in progress. Fresh starts and resolutions are lovely yet, why not make like Picasso? Acknowledge what was, as what is, and KEEP CREATING!
This unique workshop experience will incorporate a meditation, a festive yoga practice, and, in the name of celebration; bubbles with a treat!
Meditation & Practice:
3:00 - 4:30
Bubbles & Socializing:
4:30 - 5 …ish
Join me, Dillion Chase (aka #dillicious) and #SLPY in raising a glass, a lot of legs, and some awareness for tomorrows best foundation's built on yesterday's embraced.
! CHEERS !
TIME | 3:00-5:30 PM
DATE | December 31st
PRICE |
$30 /
$20 for Members
NYD • Sweat & Still

with

Joey

Alatorre
Next held on Tue, Jan 1, 2019 at 4:30 pm - 6:30 pm
This
enrollment
runs from Tue Jan 1, 2019 - Wed Jan 2, 2019
Joey's ringing in the New Year with a juicy SLPY powerful meant to ring out any bit of the last year - think twists, heart-opening backbends and some flight fun too! We'll remember 2018 through music and bring in the new year with vision for what's to come.
DATE | January 1, 2019
TIME | 4:30 - 6:30p
COST | $20 /

FREE FOR MEMBERS
Dare to Lead - 40 Days

with

SLPY

Staff
Sun, Jan 6, 2019 at 5:30 pm - 6:30 pm
#daretolead40days
January 6th – February 15th
Are you leading in your life? What about your wellness, diet, self-care, relationships, and career?
SLPY's Dare to Lead 40-day program is a hard reset for your mind, body and soul. Join Misty Medina for 40 days of yoga, meditation, and self-inquiry all inspired by Brené Brown's new bestseller "Dare to Lead." We're also adding in the Whole30 nutritional reset which will be led by a certified coach, Julie Freed.
This program starts January 6th, 2019 and includes six weekly meetings at 5:30pm every Sunday. On Friday February 15th, plan on celebrating the SLPY way!
"If you want to go fast, go alone. If you want go far, go together."
African Proverb
Let's tackle your New Year intentions together as a community. Lean in friends- let's go far together!
"Living BIG [boundaries, integrity, and generosity]."
Brené Brown
DATES | Jan. 6| Jan. 13 | Jan. 20 | Jan. 27 | Feb. 3 |Feb 10
TIME | Sunday Meetings 5:30pm - 6:30pm
COST | $100 for non members and $75 for members
Foundations In Power Yoga

with

Vincent

Gryboski
Sat, Jan 12, 2019 at 1:00 pm - 3:00 pm
You've heard about the benefits of yoga. You've thought about trying it. But the usual excuses have always come up. I don't have time. I'm not flexible. I don't know the poses. Now is the time!
Start off the New Year by attending a 2 hour workshop on the foundations of a power yoga class. We'll break down the fundamental poses you will experience; and each pose will be explained slowly, allowing time for questions and understanding. Proper alignment will be explained to ensure a safe and positive experience.
Date: Saturday January 12, 2019
Time: 1:00 - 3:00pm
Cost:

$20
At the end of this workshop, you'll feel comfortable attending any yoga class in a studio setting.