Kevin White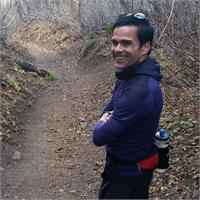 I started practicing yoga in 2002. A friend had opened a yoga studio in Cottonwood Heights and needed help with her studio web site. My friend offered to pay me in classes instead of cash which was perfect for me. I had recently started running and being active again after almost ten years of couch surfing. I had never experienced anything like the total mind+body connection offered by yoga. I attended so many classes it probably would have been cheaper for my friend to pay me in cash! The friends I made in that first studio are still some of the closest friends I have today. Yoga was the perfect gift I didn't know I needed. Running is still my first love, nothing connects me more to the world than my feet on a trail but I can't imagine ever not doing yoga. Yoga will be with me long after my running turns to walking.
My yoga practice has evolved and grown with every class and teacher yet the journey never gets old. Every time I practice I feel like it is for the first time. At first I was all about the physical fitness aspects of yoga. Now I love exploring the connections yoga offers me not only inside myself but also to the people around me and the wider world. For a long time teaching felt like a contraction for me, something that would interfere with my connection to my self. There was a time when I think that was true for me. I wasn't ready to let my self out and let other in. My yoga mat was my castle. Now it feels more like a porch or park. I think yoga is as big or as small as we need it to be.
When I am not on my mat I hope I am still practicing yoga. I used to think yoga was the practice and life was the game. Now I don't think there is a difference. Whether I am analyzing the latest batch of data in my job as statistician, crushing it on trail, out with friends or even doing laundry at home I am always practicing. If it is a game, I hope I never win, I hope it never ends.
Kevin White instructs the following:
All levels 60 minute SLPY Flow® .