Shalee Booker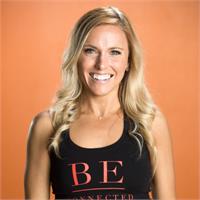 Off my mat I am a Manager of Miracles, or MOM for short. I have two little girls who keep me busy. I am a runner. I have ran 6 Full Marathons so far. My goal is to run 50 marathons by my 50th birthday. I have a way to go. I love to travel, although I don't do it nearly enough. Being outside doing anything, hiking, swimming or just sitting in the fresh air is a daily activity for me.
I have been a member of our incredible community at SLPY since May 2013. After my first class I started to joke that I was just going to move in. I have made so many connections with members of our studio and learned so much from all of you, too. SLPY is so much more than the space where I practice. It's my home.
Shalee Booker instructs the following:
All levels 60 minute SLPY Flow® .




All levels 45 minute SLPY Flow® with music. Perfect for your lunch break!




PowerSculpt is a variation of the SLPY Flow® that incorporates free weights. This class has the ability to help sculpt your yoga body into its best and most muscular and cardio capable form. If you're looking to strengthen your existing power yoga practice this is the class for you! A muscle-fatiguer's paradise!




All levels 45 minute SLPY Flow®. Perfect for your lunch break!