Foundations In Power Yoga
This class is taught by: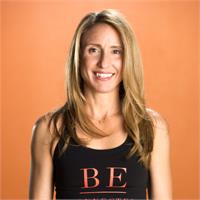 I began practicing yoga on a regular basis in San Diego in the summer of 2009 and have practiced several-times-a-week ever since. My favorite time to do yoga is at 6 am before heading to work. That hour sets the stage for the rest of my day. I am calmer, stronger, less reactive, and lighter on the days I get to yoga! I moved to Utah at the end of 2012 and was thrilled to find a wonderful yoga community in Salt Lake City! I completed Baron Baptiste's Level One Training in August of 2014. In addition, I completed a 1,000 hour yoga teacher training program through D'ana Baptiste's InBody Academy, where I also received my certification as a yoga therapist. (Curious? Ask me for a private session!) When I head out of the studio after my 6 am practice, I am on my way to my day job at Workday!
You've heard about the benefits of yoga. You've thought about trying it. But the usual excuses have always come up. I don't have time. I'm not flexible. I don't know the poses. Now is the time!
Start off the New Year by attending a 2 hour workshop on the foundations of a power yoga class. We'll break down the fundamental poses you will experience; and each pose will be explained slowly, allowing time for questions and understanding. Proper alignment will be explained to ensure a safe and positive experience.
Date: Saturday January 12, 2019
Time: 1:00 - 3:00pm
Cost:

$20
At the end of this workshop, you'll feel comfortable attending any yoga class in a studio setting.