WORKSHOPS

Our workshops and special events are an opportunity to explore, go deeper, and transform your mind and your body. From mindfulness to arm balances and inversions, our programs will challenge, invigorate and inspire you. Workshops and events are great ways to meet others and become part of our dynamic community. Salt Lake Power Yoga also hosts free yoga pop-up events at many local venues, including the Courtyard at Grand America, the Gateway Mall, the main lawn of the Utah State Capitol, Lululemon Trolley Square, and the Rooftop of the Salt Lake City Public Library. Check below for our upcoming workshops and events and come and join us!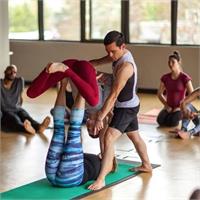 AcroYoga Yin

with

Kevin

White
Sat, Mar 11, 2017 at 1:00 pm - 3:00 pm
Do you like to slow your flow and experience the power of a yin yoga class? Have you ever wanted to explore AcroYoga but were intimidated by the pace?
The Answer is AcroYoga Yin!
AcroYoga was conceived almost fifteen years ago as a fusion of three elements: yoga, partner acrobatics, and Thai massage with the goal of building communities through touch and play. Explore with us the Yin or therapeutic side of AcroYoga and learn how it can feed the Yang in your practice and in your life.
No experience or partner needed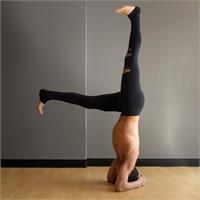 Aversion to Inversions

with

Joey &

Angelica
Sat, Mar 25, 2017 at 1:00 pm - 3:00 pm
Get ready to lock into your personal power from your mat and truly see that your attitude measures your altitude. If you've ever seen a yogi getting inverted and a thought to yourself, "I can't do that," then this workshop is for you. Joey and Angelica are excited to share that inversions are not just parlor tricks of power yoga. When mindfully executed your inversion practice will strengthen your core, lengthen your back body, energize your heart and ease your mind.
Inversions are accessible to every yogi. From downward facing dog to hop switches and even headstand, we will explore your experiential learning and re-write your declaration to self.This workshop is designed to get you inverted by introducing the essential tools to get upside down, as well as dropping the "I can't" from your mat to your everyday.
DATE: March 25
TIME: 1:00 – 3:00p
PRICE: $30/

$20 Members