YOGA & MEDITATION WORKSHOPS

Salt Lake Power Yoga's workshops and special events offer an opportunity to explore and deepen your practice outside of our regular class schedule. From mindfulness and meditation to arm balances and inversions, these programs will challenge, invigorate, and inspire you. Workshops and events are a great way to meet other like-minded yogis and integrate into our dynamic commUNITY. Check below for our upcoming workshops.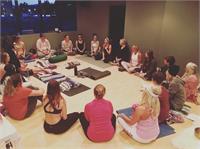 Moon Babes | Meditation & Moon Phases Series

with

Sonia

Godfrey
Next held on Wed, Oct 18, 2017 at 7:00 pm - 9:00 pm
This
enrollment
runs from Wed Oct 11, 2017 - Wed Oct 25, 2017
Moon Babes & The Light Tribe | Meditation & Moon Phases Series
Become a Moon Babe every Wednesday in October! Cosmic Guide Sonia Godfrey leads you in mind-blowing Kundalini meditation, along with exercises in moving energy, releasing negative patterns, and intention-setting - so that peace can be sent to all, and that your inner Goddess may shine!
BEGINNERS WELCOME! Feminine energies only, please!
Bring your mat and a meditation pillow/blanket if you'd like. Wearing white or light colors is suggested as it extends the aura and increases positive energy.
WEDNESDAY EVENTS
OCT 11 | Last Quarter Moon in Leo
Release limiting beliefs. Connect with the heart chakra and the power of joy, romance, affection and recognition
OCT 18 | New Moon in Libra
Balance, harmony and beauty. Connect to the lower chakras and you creativity. How to set powerful intentions.
OCT 25 | First Quarter Moon in Aquarius
Freedom and self-expression. Connect to your root chakra and improve nervous system function and circulation.
WHEN
TIME | 7-9 PM - Please arrive 15 minutes early, so we can start right at 7
COST | $70 Series/$25 drop-in. MEMBERS $55 Series/$20 drop-in.
INCLUDED | Activity supplies, refreshments and a gift!
We hope to see you there!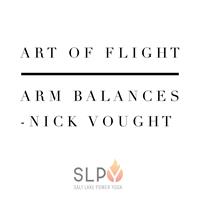 Arm Balances & Inversions Workshop

with

Joey

Alatorre
Sat, Oct 21, 2017 at 1:00 pm - 3:00 pm
This workshop will tackle a wide array of arm balances in a way that will dissolve fear and create lightness and playfulness! We will emphasize the cornerstones of successful arm balances and inversions, as well as discover a strong core with open shoulders. This workshop is designed for students of all levels looking to grow stronger in their practice. Together we will learn the essentials to have you soaring into poses such as crow, side crow, forearm balance, handstand, classical headstand, eight limb pose and tons of play time. Bring your curiosity to your mat for this fun afternoon.
DATE |Saturday October 21st
TIME | 1:00 - 3:00p
COST | $25 / $20 for Members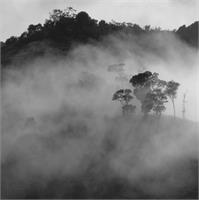 A Spiritual Seeker's Guide to the Multiverse Book Club

with

Marc

Weinreich
Wed, Oct 25, 2017 at 6:45 pm - 7:45 pm
Join SLPY Co-Founder and former Columbia University Humanities teacher and avid reader/seeker, Marc Weinreich, as we inquire into the Nature of the Multiverse and the Mind.
This seeker's book club will explore a range of experiences that have traditionally been called "spiritual." Our adventure will lead us through a treasure trove of typically unexplored topics from the phenomenon of self-transcendence to the potentially overstated promises of neuroscience and more.
Bring your thinking caps, munchies, and beverage of choice for group or personal consumption. We will meet the fourth Thursday of every month (with exceptions for holidays) from 6:45 pm to 7:45/8 pm at SLPY.
Wednesday, October 25th will be our first session. We'll say hello, get to know each other and briefly discuss a short reading to be emailed to you after on-line signup. The reading list has been prepared by Marc, is guaranteed to forge new neural pathways, and will require purchases through Amazon.
DATE | October 25, 2017
TIME | 6:45p
COST | $5 Donation / FREE for Members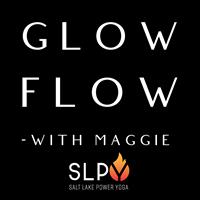 GlowFlow

with

Parinaz

& Greg
Fri, Oct 27, 2017 at 8:00 pm - 10:00 pm
Celebrate Halloween at SLPY with the RETURN of our GlowFLOW Yoga class led by Parinaz & Greg on Friday October 27th, 2017!
This GlowFLOW will be an upbeat practice with a live DJ MISS DJ LUX under the glow of a black lights. Please wear white or neon and you will be sure to LIGHT IT UP! Glow accessories will be provided to enhance your GlowFLOW experience. Join us for a commUNITY social after.
Date: Friday October 27Time: 8:00 - 10:00pmPrice: $25 /

FREE SLPY MEMBERS
mUvStretch Workshop Series
Each mUvStretch Workshop will include various forms of meditation to practice mindfulness. Mindfulness will then be used as a tool to increase flexibility and endurance by regulating the nervous system. Each workshop will include Sun salutations, dynamic sequences, core abdominal work, back strengtheners along with standing and balancing yoga postures to warm the body up, build strength, balance and endurance. Followed by active stretching to improve shoulder, back and hip flexibility and mobility. Workshops will end with some passive stretches and rest, Savasana. Participants will receive downloadable eBooks covering the active stretches done in each workshop.Benefits of the Workshops:Improved Posture and Alignment Increased Core and Overall StrengthEnhanced Mobility and StabilityIncreased Flexibility and Range of MotionIncreased Stamina and EnduranceImproved Balance and AgilityEnhanced Focus and Clarity of MindImproved Ability to cope with Stress and Anxiety Decreased Joint Pain and Injury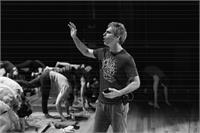 Bryan Kest | Master Class

with

Bryan

Kest
Sat, Nov 11, 2017 at 11:30 am - 2:30 pm
3-HOUR MASTER CLASS
• 1 hour lecture about basic philosophy and fundamentals
• 2 hour physical practice incorporating principles from the lecture (rockin' Power Yoga class)
Bryan Kest's classes are a well-rounded flowing asana practice integrating mental practices that enhance everyday living. The class is intended to invigorate your body and help you practice developing a calm, less reactive state of mind with dynamic flowing routines. In a Power Yoga class, you are encouraged to focus on the process and not the end result. This allows ALL levels of yoga practitioners to enjoy and benefit from the class.
BIO
Bryan Kest has been practicing yoga since 1979 and has been teaching since 1985. He developed his unique, distinctive style of yoga, Original Power Yoga, in 1979. Over the years, this style, an amazing workout for the body, mind and spirit, has made him a well-known, popular teacher across the country and around the world.
His mainstream popularity is matched by an authentic foundation in the ancient practice of yoga and a long path of development as a yogi (a practitioner of yoga). At age 15, Bryan uprooted from his native Detroit home to make a life change in Hawaii. He moved to live with his father, a doctor, who understood the benefits of yoga. Like many of us, Bryan originally thought yoga was nothing more than strange contortions, but that changed when his father introduced him to a physical style of yoga called Ashtanga. This appealed to him immediately, and he soon observed great changes in himself, both physically and mentally. Yoga quickly became his passion, one that would take him to India for a year to study with the great yoga masters of the world, Pattabhi Jois. He has been continuing on his yoga path ever since.
DATE | Saturday November 11th
TIME | 11:30AM - 2:30 PM
INVESTMENT | $75 (Save $15 if you enroll by Oct 15th) $55 for Members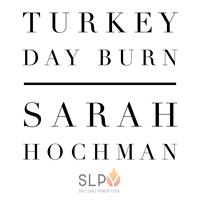 Turkey Day Burn

with

Parinaz

Samimi
Thu, Nov 23, 2017 at 8:00 am - 9:30 am
Join us for our annual Turkey Day Burn!!
Justify your Thanksgiving Day appetite with a Turkey Day workout that is bound to leave you feeling guiltless and grateful. Throw the bird into the oven and come down to the studio to get your holiday burn on with Parinaz.

Date: Thursday November 23
Time: 8:00am - 9:30am
Price: $20