PowerBasics - 60 Minutes
This class is taught by: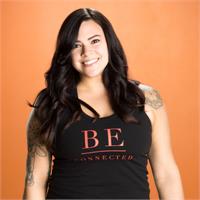 It was a few years ago now that yoga made it's way into my life right after graduating from the U of U. This is when I started working at lululemon athletica with some incredible people who led me to Salt Lake Power Yoga's front steps. The first time I walked in, I knew something powerful was going to take place. I learned that true health is not only attained by strengthening the physical body, but by focusing on the mind and soul as well. Yoga was my ticket there.
In the summer of 2013 I enrolled in my first 30-day challenge, and this is when I started to feel a "shift". From there, I immersed myself even deeper by taking the 200-hour Yoga Teacher Training program and my mindset, body, and soul completely changed in a matter of a months. I learned so much about the practice, my community, and myself; that I feel humbled thinking back on my experience now.
I share and lead because of what yoga has done for me. If I could give someone even an ounce back of the shift I received from the practice, I've fulfilled something great in this world. With a full heart and an open mind, today I'm continually growing in my practice and my teaching. I honestly know I'd still be so lost without the practice in my life, and for that I'm ever so grateful. As an ever evolving student, I hold patience, focus, and love for my community as yoga continues to shape me in my journey.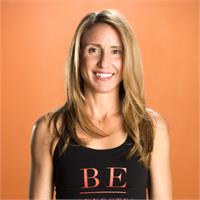 I began practicing yoga on a regular basis in San Diego in the summer of 2009 and have practiced several-times-a-week ever since. My favorite time to do yoga is at 6 am before heading to work. That hour sets the stage for the rest of my day. I am calmer, stronger, less reactive, and lighter on the days I get to yoga! I moved to Utah at the end of 2012 and was thrilled to find a wonderful yoga community in Salt Lake City! I completed Baron Baptiste's Level One Training in August of 2014. In addition, I completed a 1,000 hour yoga teacher training program through D'ana Baptiste's InBody Academy, where I also received my certification as a yoga therapist. (Curious? Ask me for a private session!) When I head out of the studio after my 6 am practice, I am on my way to my day job at Workday!
Explore our PowerFlow yoga at a slower pace. This class breaksdown our classic SLPY Flow® while focusing on essential principles of an evolving practice, such as breath awareness and structural alignment. All levels encouraged!
Upcoming classes: