PowerYin Candlelight Flow - 75 Minutes with Music!
This class is taught by: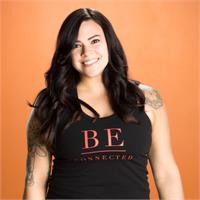 It was a few years ago now that yoga made it's way into my life right after graduating from the U of U. This is when I started working at lululemon athletica with some incredible people who led me to Salt Lake Power Yoga's front steps. The first time I walked in, I knew something powerful was going to take place. I learned that true health is not only attained by strengthening the physical body, but by focusing on the mind and soul as well. Yoga was my ticket there.
In the summer of 2013 I enrolled in my first 30-day challenge, and this is when I started to feel a "shift". From there, I immersed myself even deeper by taking the 200-hour Yoga Teacher Training program and my mindset, body, and soul completely changed in a matter of a months. I learned so much about the practice, my community, and myself; that I feel humbled thinking back on my experience now.
I share and lead because of what yoga has done for me. If I could give someone even an ounce back of the shift I received from the practice, I've fulfilled something great in this world. With a full heart and an open mind, today I'm continually growing in my practice and my teaching. I honestly know I'd still be so lost without the practice in my life, and for that I'm ever so grateful. As an ever evolving student, I hold patience, focus, and love for my community as yoga continues to shape me in my journey.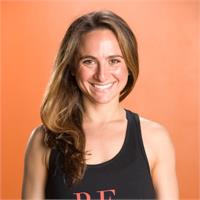 I have practiced yoga for well over a decade. With my athletic background, I gravitated to yoga to satisfy some deep physical needs and in the midst of doing so, I discovered an exercise that embraced the beauty of difference and strength in a safe and non-competitive atmosphere.
The practice was intimately and rapidly evolving as a means to tap more deeply into my truth while making amends with the most important relationship there is, the relationship within my soul. We all encounter trauma in different ways and on many levels. Living what we learn of who we are on the mat and then taking our identity off the mat is where the ultimate practice for me has been experienced. I have participated in several yoga and Pilates trainings over many years and forever plan to expand my knowledge of life so I can continue to love and participate as free and open as I desire. For me, there is no limit, so that's where I intend to direct my passion for life.
When away from my mat practice and teaching, you can find me playing with my doggies and connecting with my infinite soulmate, Chris Snow. I am passionate about hiking, teaching and practicing Pilates, rock climbing, skiing, jogging, reading, cooking and spending time with friends and family. I promise to always share my deep connection of the mind, body and soul with as many individuals as possible. If you come to my class, you'll see I portray a combo of spunk and play while holding an intense, intimate passion that comes through in deep and thoughtful meditation. Together we can learn to love the comfort and discomfort equally while cushioning our minds with a stable pillow to soften around any struggle. I say, Smile and be beautiful, because you are.
Namaste
Find the soft balance between power and yin designed to help you reset, restart and rejuvenate.
Upcoming classes: