PowerFlow - 45 Minutes
This class is taught by: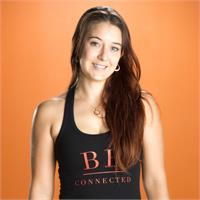 I grew up a dancer and learned to express my soul through physical movement. I studied physical movement in college and even got my bachelor's degree in Kinesiology. I moved to Utah to get my Master's Degree in Sports Medicine and became an Athletic Trainer. I remember having an aversion to yoga and thinking I didn't "need anyone to show me how to stretch. I was a dancer with an extensive background in anatomy." I had no idea what I was missing.
When I got sober in 2011, I explored a variety of spiritual tools as part of my recovery program. I read books, practiced meditation, and finally, I tried yoga. Immediately, I was hooked. Yoga seemed to combine my love of fitness, the soul expression through movement, and a spiritual practice like I had never known. It made me feel complete, whole, and new. I was evolving.
During my 200 hours of teacher training at Salt Lake Power Yoga, it became crystal clear that this was my path. I wanted to share what I had learned. I needed to teach—to spread the word. Now, I am a yoga teacher. I inspire and facilitate the evolution of others in mind, body, and soul.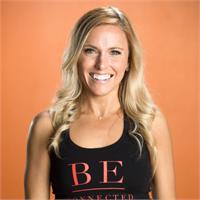 Off my mat I am a Manager of Miracles, or MOM for short. I have two little girls who keep me busy. I am a runner. I have ran 6 Full Marathons so far. My goal is to run 50 marathons by my 50th birthday. I have a way to go. I love to travel, although I don't do it nearly enough. Being outside doing anything, hiking, swimming or just sitting in the fresh air is a daily activity for me.
I have been a member of our incredible community at SLPY since May 2013. After my first class I started to joke that I was just going to move in. I have made so many connections with members of our studio and learned so much from all of you, too. SLPY is so much more than the space where I practice. It's my home.
All levels 45 minute SLPY Flow®. Perfect for your lunchbreak!
Upcoming classes: